RoboConnect: connecting robotics teams across geographical barriers
Developed by our Team Captain and Founder, Aidan Schneider, RoboConnect is an iOS app that bridges geogrpahical barriers to connect robotics teams looking to form partnerships and mentoring relationships, enabling teams to learn about each other and network with one another in just seconds. By centralizing information on high school robotics teams and getting a conversation started between teams looking to collaborate, RoboConnect strengthens and helps grow youth robotics communities and contributes to the emergence of our future teacher leaders.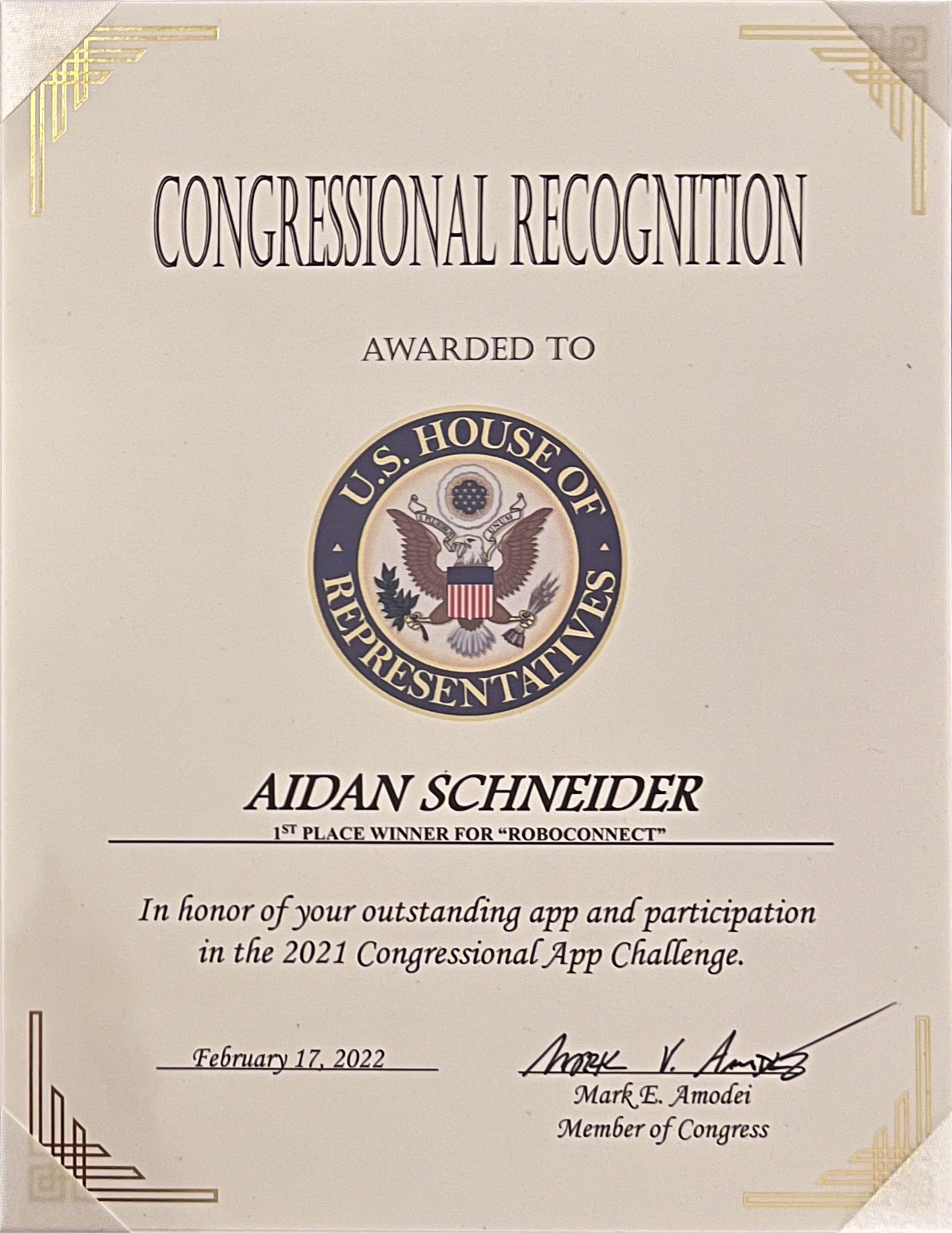 Congressional App Challenge Winner 2021
RoboConnect was named the 1st Place Winner of the 2021 Congressional App Challenge in Nevada's 2nd District by Congressman Mark Amodei "in honor of [Aidan's] outstanding app".
Privacy Policy
RoboConnect is open to all and therefore only collects aggregate usage data to comply with Firebase Analytics and for quality assurance purposes. No identifying inforamtion is collected on any individual who uses RoboConnect.